Welcome to the Year R Zebras Class Page! 
Class Teacher: Mrs Field 
Teaching Assistants: Mrs May and Mrs Valle
Please check this page regularly as this is where you will find key information for the class. My email address is at the bottom of the page should you wish to contact me. 
Welcome to Term 5 
This term our topic is 'On the Farm'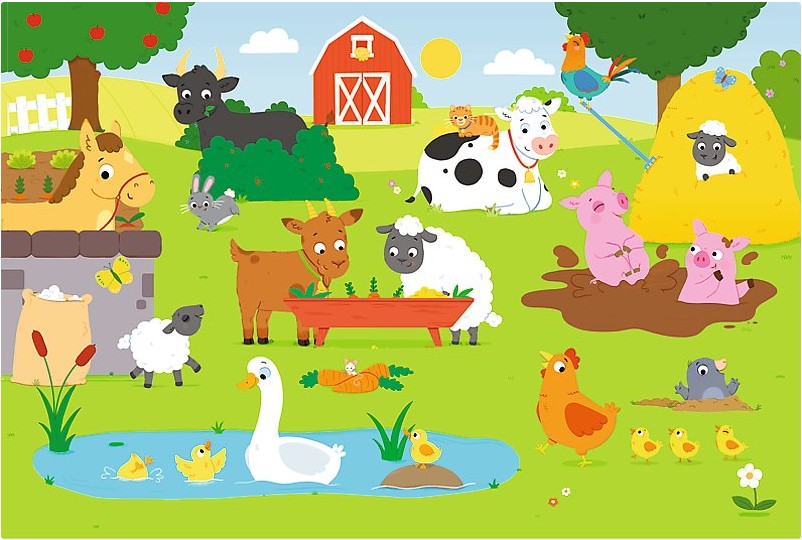 In English, we will be reading 'What the Ladybird Heard' and 'What the Ladybird Heard Next' by Julia Donaldson. We will be learning the stories with actions prior to writing our own version of a farm story. 
In maths we will be learning about doubling and halving and addition and subtraction. We will be doing lots of counting and will begin to try and count in 2s, 5s and 10s.  
 
Our RE topic is 'New Life'
We will be talking about the Easter story and what that means for us. We will be looking for signs of new life at this time of the year. 
Information for New Entrants
You can help your child to get ready for starting school by:
allowing time for the children to practice getting changed into and out of their school uniform (especially practicing buttons which are very difficult when you've got little fingers!). They will also need to be able to put their coat on and do the zip on their coat.

make sure your child is used to going to the toilet independently and know to wash and dry their hands afterwards.

can tidy away independently. 

free school meals are provided for reception and key stage 1 children. If you wish for your child to have a school dinner they will need to be able to use a knife and fork. They are given one hour for their lunch break. To ensure that they have opportunity to play outside during this hour, children need to practice eating efficiently. 

give your child opportunities to recognise their name. Some may even feel ready to practice writing their name! If they are support your child in holding the pencil correctly.
 Fun activities to do with your children in the build up to starting school:
say and read nursery rhymes with your child.  These really help to give your child an excellent start when learning to read.

looking at books together and reading stories to your child.  Join the local library and borrow some books on a weekly basis!  Your child will love being able to choose his/her own books and enjoy spending time with you looking at the pictures and listening to the stories.

look at and talk about printed language in their environment, on food packets, road signs, labels and leaflets.

being number detectives!  Point out numbers around you, on houses, cars, television channels, cookers and microwaves, in the supermarket – the list is endless!

say number names in order as you climb the stairs, count teddies on a bed or plates on the table.

talk to your child about what he/she can hear, see, taste, touch or smell.  Make scrapbooks with your child about a special train journey, walk or holiday you have experienced together.
EExAT Guidance For Parents