All children are valued, respected and welcomed at St Teresa's whatever their additional educational needs. We will support their learning and ensure they are fully included in all school activities, making full use of externally provided facilities where appropriate. Any concerns you may have about your child can be shared with your child's class teacher and then who can liaise with Mr Burchett (SENCO) at any point during the school year.
The School's policy on Special Education Needs and Disability (SEND) fully supports the SEND Code of Practice 2014 that became effective from 1st September 2014; Inclusive Schooling of Children with Special Education Needs and the Disability Rights Code of Practice for Schools.  Mrs Bridget Day is the school governor with particular responsibility for special needs.
Our SEND policy is regularly updated and sets out the school's systems for identification, assessment, monitoring, reviewing and evaluating SEN. 
Additional educational needs will be provided through the outline of the National Curriculum and the support of the Special Educational Needs Co-Ordinator in the school and support services. The SEND policy document is available below for viewing.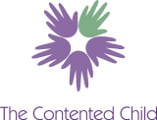 The Contented Child is a South-East based company that offers parents/carers and professionals a wide range of training, consultancy and resource based packages aimed at nurturing the whole child. Their consultants have a wide range of experience including Autism, ADHD, Emotional Wellbeing, Dyslexia and Early Years.
They hold numerous workshops and events throughout the school year. We also hope, over the coming academic year, that we will be able to host some workshops for them, enabling you as parents and school staff to engage in some of their programmes of support.  Please visit their website below for more useful information.
Useful SEN Resources for Parents